Watch
blogwell: collegehumor: BearShark: Love It's love at first bite. Our new series for the Nintendo 3DS! I hope you guys like our new show! Owen, Kevin, and Myself worked very hard on it. Then Harry Partridge and LowBrow Studios worked even harder and now it's a real thing you can watch. Bear Shark has been some fun yet hectic work!  It's pretty cool to share a credit with Partridge...
1 tag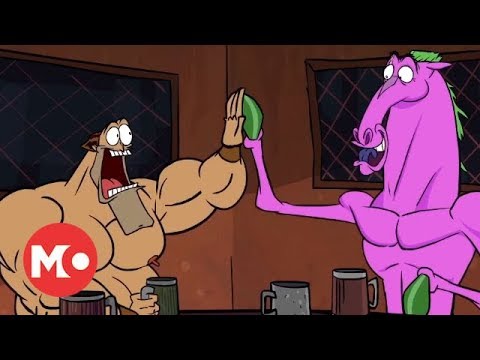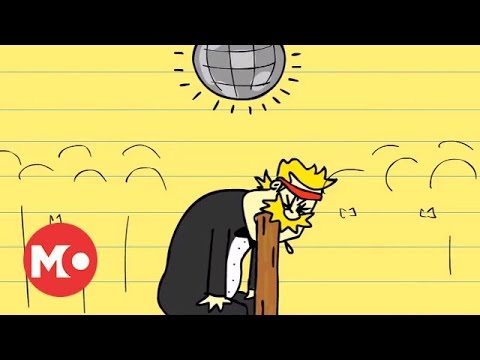 Here's a fun Guts Man line we didn't...
"If a twosome is sex with two people, and a threesome is sex with three people,..."
– Vote this joke up or down on uPick (via collegehumor)
berrgarble: Stacey Silva 4:46 pm     http://abcnews.go.com/Health/strange-addiction-tlc-exposes-people-eat-cat-food/story?id=15554796#2  chasewrote 4:49 pm     What the FUUUUUUCK  Stacey Silva 4:49 pm     hahahaha   chasewrote 4:50 pm     I don't like this at all  Stacey Silva 4:51 pm     "Chase is named after an obscurely known flash animator on the internet, this is the closest I can come...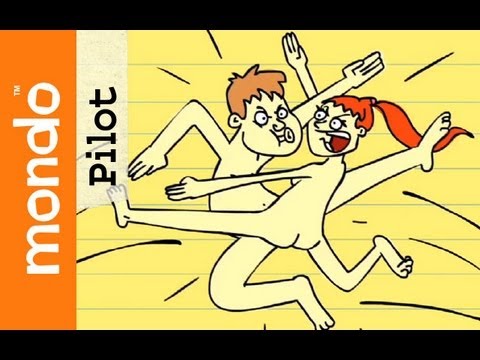 Watch
collegehumor: The CollegeHumor Roast of Weed Things get nasty when drugs are involved.  I did Cocaine, LSD, and some Heroin.
Watch
lowbrowstudios: Dorkly Bits: Final Fantasy Thief Steals Wallet New Dorkly Video. According to Money Train you should always keep your wallet in your breast pocket. But according to Money Train, there's also such thing as a "money train" so who knows what to believe. Worked on the hell out of this off in of.  Yes.
David Sapp on boulders hurling towards you
Watch
mundy: cuanimation: Another addition to the CollegeHumor Yearbook from me!  Love this
Watch
I don't know much about this guy or the badly named Possibilian following or whatever, but if you're like me and find it hard to swallow the certainty of religion AND the certainty of those A-hole-just-as-ignorant-sounding-type Atheists then you should give this a watch. http://vimeo.com/16177455
Watch
lowbrowstudios: CH Originals: Dating, It's Complicated, The Drawer Incident Her Dad needed condoms because The Sponge is off the market, get off his back jerk!
Watch
lowbrowstudios: CH Original: Roommate Confessions: The Hypocrite "There are several sacred things in this world you don't ever mess with. One of them happens to be another man's fries."
Watch
lowbrowstudios: Dorkly Bits: Mario Responds to PETA. New Dorkly Video. Actress who played La Femme Nikita on USA is happy somebody's paying attention to her again.